I saw someone mention "Meatloaf Muffins" on Twitter the yesterday and asked about it because I'd never heard of it. They said it was just regular meatloaf in muffin tins instead of a big loaf - cooks much faster. Well, it was 5:15pm and I hadn't cooked the chicken for our Chicken Pie, but I did have a defrosted pound of hamburger so I thought I'd give it a whirl.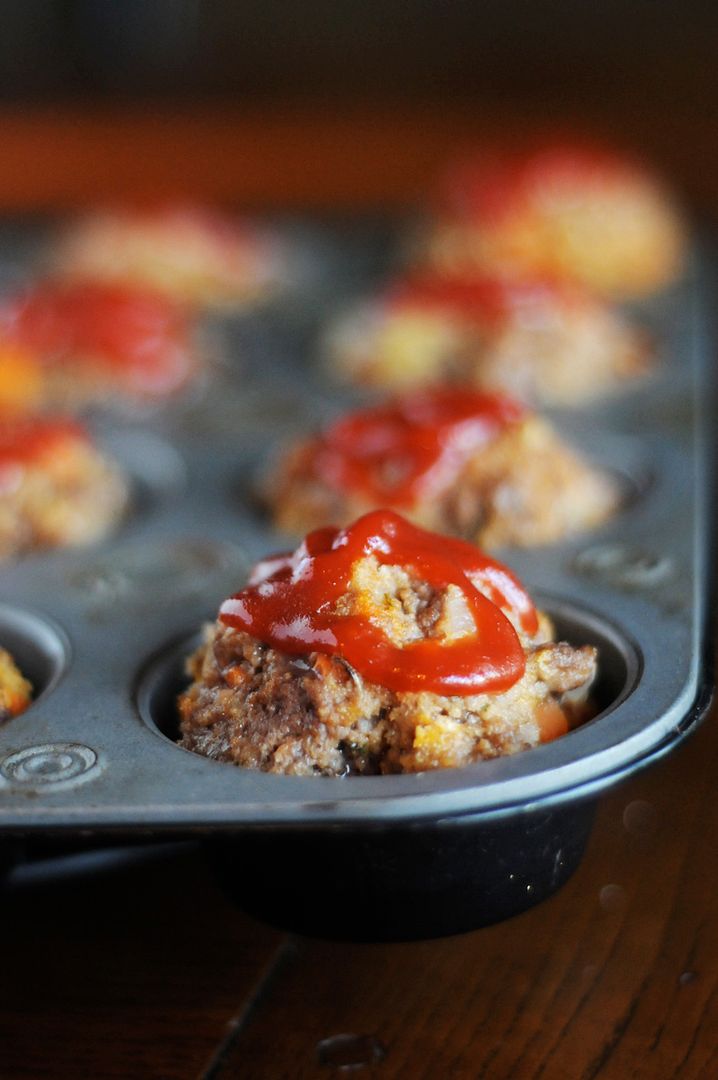 It was DELICIOUS!! We ate our's too fast to snap a photo, but here's a picture from another blogger (her recipe sounds tasty too!). I want to remember just how I did it, so here's my super simple version of the recipe.
Ingredients
:
Hamburger (1 lb)
Condensed Tomato Soup (1 can)
Dijon Mustard (~2 tbsp)
Dried Minced Onion
Garlic Powder
Salt
Pepper
Ritz Cracker Crumbs (1/2 sleeve crushed) -
I'm sure bread crumbs would work too, but I didn't have any.
Directions:
Combine all ingredients in a bowl.
Portion out into 12 muffin cups.
Bake at 350 for 25-30 minutes.
Top with ketchup for 10 more minutes.
ETA: Instead of just ketchup, I mixed ketchup, apple cider vinegar, & brown sugar to pour over top for the last few minutes. YUM!
I served these with homemade baked Mac & Cheese (from Trisha Yearwood's
Georgia Cooking in an Oklahoma Kitchen)
and green beans (canned from the garden this summer). A delicious, hearty meal for a C-O-L-D winter night.